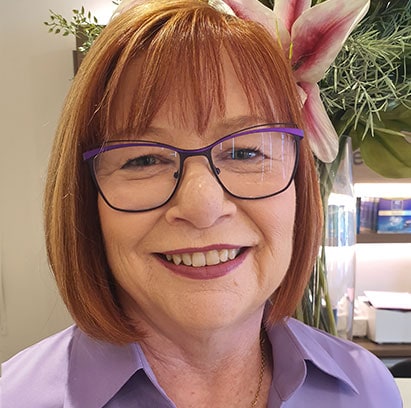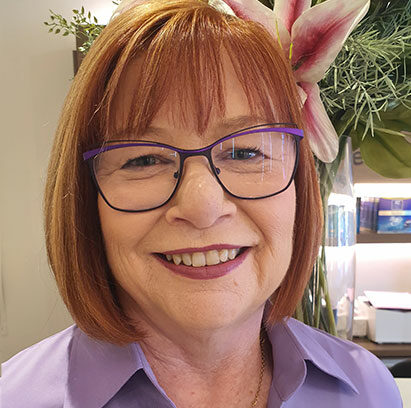 Theresa
Optical Fashion Advisor with over 35 years in retail and fashion.
Theresa has been with us since 2012 and has a passion for finding the right frame for each person making them feel special in the process. Having owned her own bead shop, she has a flair for colour and style.
She is dedicated to making sure every person feels valued and tries her best to make them feel comfortable and special. They may come in as strangers but leave as friends.
Theresa loves spending time with her 5 beautiful grandchildren. She enjoys cooking and going for walks, and has recently discovered bike riding.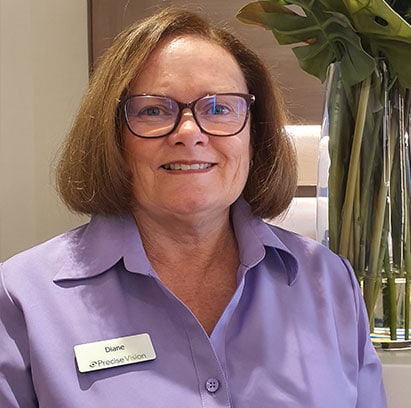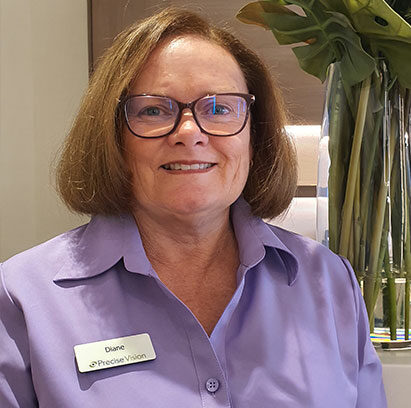 Diane
Optical Fashion Advisor with financial, management and retail background has been with us since 2016.
Diane is a people person who believes in giving friendly, helpful and informative advice and service to our patients.
She spent a number of years raising her daughters and volunteering at the local school before returning to the work force.
Diane loves spending her spare time with family and long walks by the lake.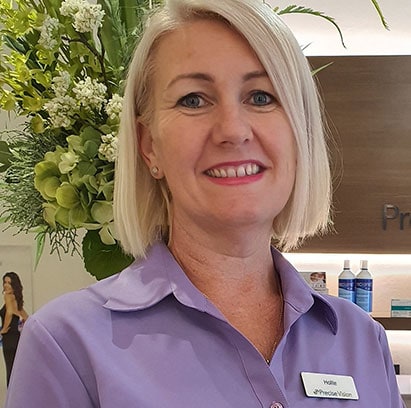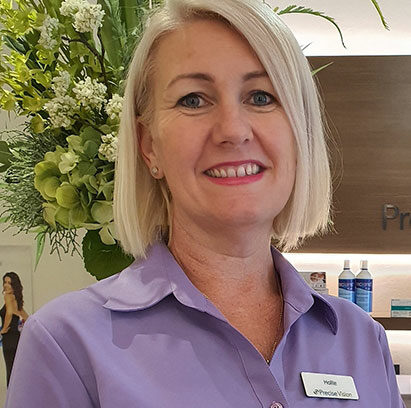 Hollie
Optical Fashion Advisor with a background in Customer Service.
Hollie is a positive person who loves fashion, people and a chat. She will always put you and your needs first, and will give helpful advice and her honest opinion on the best optical frame to suit you. She is very patient and will give you one on one service to make you feel special.
Hollie previously worked with My Aged Care and understands the importance of compassion and sharing her knowledge. She will always do her best to offer a genuine service.
Hollie enjoys spending time with family and friends, travelling, eating and Physie.